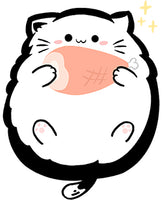 Quality First
Our high quality meats at UNBEATABLE prices are directly imported from USA, Japan, NZ and Australia. We cut and pack in our factory before delivering directly to our customers.
Our USA beef is from American Foods Group (AFG),  a 100% family owned and operated Beef producer, located in the high quality Midwest beef region of the USA. AFG has been a well established producer of the finest cattle and beef products since 1938, and has worked with independent farmers who have built a long track record to raise cattle to the highest expectations. These "farmer feeders" are paid a premium to feed the highest quality of corn and other proteins to their cattle that are produced exclusively for AFG.
Fresh from Farms
Our vegetables, mushrooms and fruits are delivered daily fresh to Singapore from our farms in Malaysia. They are hand picked and packed by our employees to ensure that your receive your daily necessities in great condition!